Welcome to St Joan of Arc Catholic Primary School Haberfield, an engaged and welcoming community that provides a holistic education for every child.
Our teaching and learning programs are rigorous, fully integrated with technology and conducted in a contemporary classroom environment. We value authentic partnerships between the school and the home, with parents very involved in the learning and growth of their child. Teachers are passionate and dedicated to their professional development to improve the outcomes of every student.
Our motto, Forward with Courage, brings together the spirit of two great women – St Joan of Arc and Nano Nagle. They are inspirational role models for our students, staff and parent community. As a Catholic school, founded on the values and example of Jesus, we are bonded by our Baptism to live our lives in service and compassion for the poor and marginalised. From your first call to us to the first time you enter the school and are greeted, I know you will feel welcome in our Catholic school community.
Mr Des Fox
Principal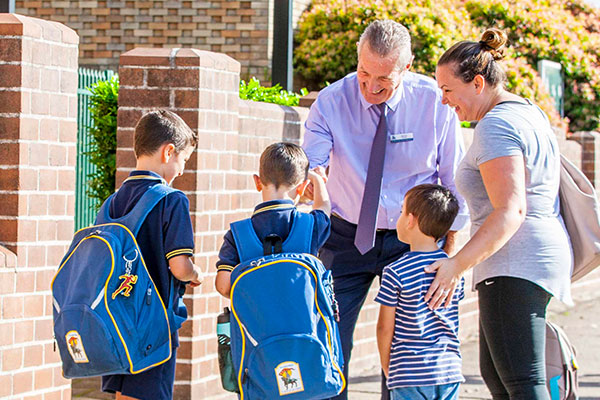 Proudly Part of the Community of Sydney Catholic Schools
Our school is part of a system of over 150 low-fee Catholic schools in the Sydney Archdiocese.
Sydney Catholic Schools are thriving Catholic communities that ignite a love of Christ through excellent teaching and learning to empower students to reach their full potential.