Our outstanding facilities offer all students different educational and recreational opportunities throughout the day.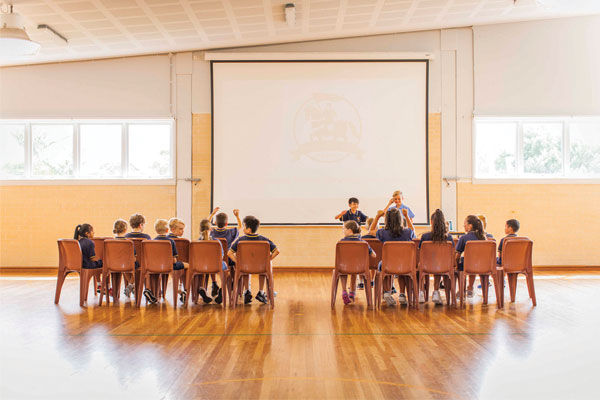 Hall
Our Presentation Hall is a great gathering place for the whole school for assemblies as well visiting educators and incursions. Our sport teacher uses it when weather outdoors precludes activity and it hosts our school Futsal Competition held throughout Term 2 and Term 3.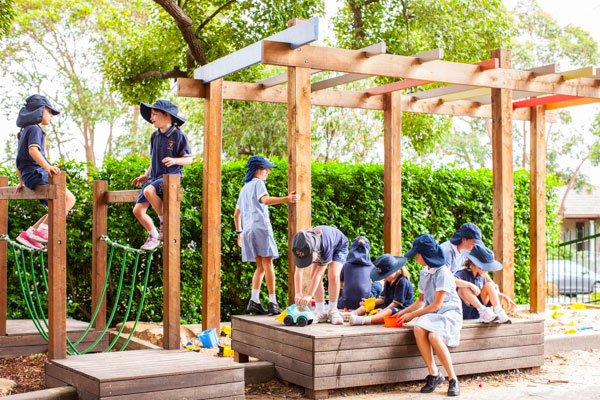 Outdoor Areas
The open spaces, passive play spaces under trees, the fun of construction in the sandpits, the two mini soccer fields, the amphitheatre, the quiet play in the Gadigal indoor area and the basketball court provide something for everyone.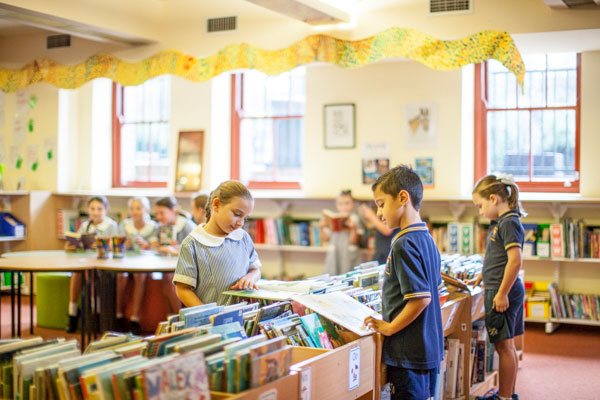 Library
The library is a centre for both literacy learning and for a range of extension activities for our gifted and talented students.